Hey, there,
What's the last thing you think about when you close your eyes to go to sleep? And what's the first thing you feel in the morning right before you open your eyes, in that dreamy state of barely understanding your reality?
Those are moments of the highest connection with yourself. Do you find strength in them?
SOLLUNA is meant to be about intimacy with yourself and about giving yourself a piece of sleepwear that you'll love.
We've chosen cupro as a main fabric for all our products for many reasons. Cupro is a sustainable, vegan and environment friendly luxury fabric that is safe for your skin and a very good companion for sleep because it breaths like cotton and it feels like silk.
There are a few things in life that are so intimately beautiful, that you don't want to share them with the outside world. Like this Trust Fall night dress.
This helped me accept, love and wear my vulnerabilities inside out.
I absolutely love it!!! The fabric is sooo soft and comfortable. It makes me feel feminine and confident. It completely upped my quarantine life!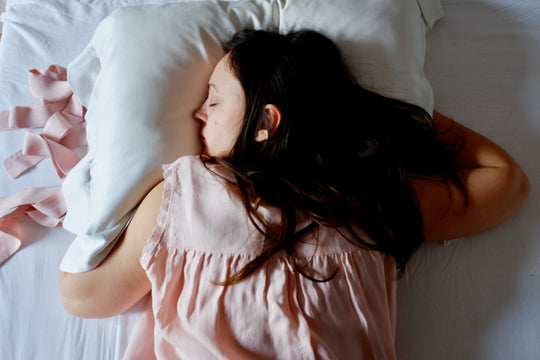 looking for a meaningful gift?
Most of our clients confessed they have bought SOLLUNA as a gift - to themselves or to a close person that they share a deep connection with. But, no matter how close you are to someone, reading minds is a risky game so you might consider getting them the gift card instead.
get the gift card